On 8 March 2017 an oil spill occurred in the Arabian Gulf off the west coast of UAE and reached the Al-Fujairah coast.
Last Updated
11 November 2022
Published on
08 March 2017
By Zamzam AL-Rawahi (Oman DGMAN)
The Sentinel-1 SAR image, 8 March (Figure 1) shows the oil patches over the Gulf, with an estimated spill of about 88,241 gallons of oil.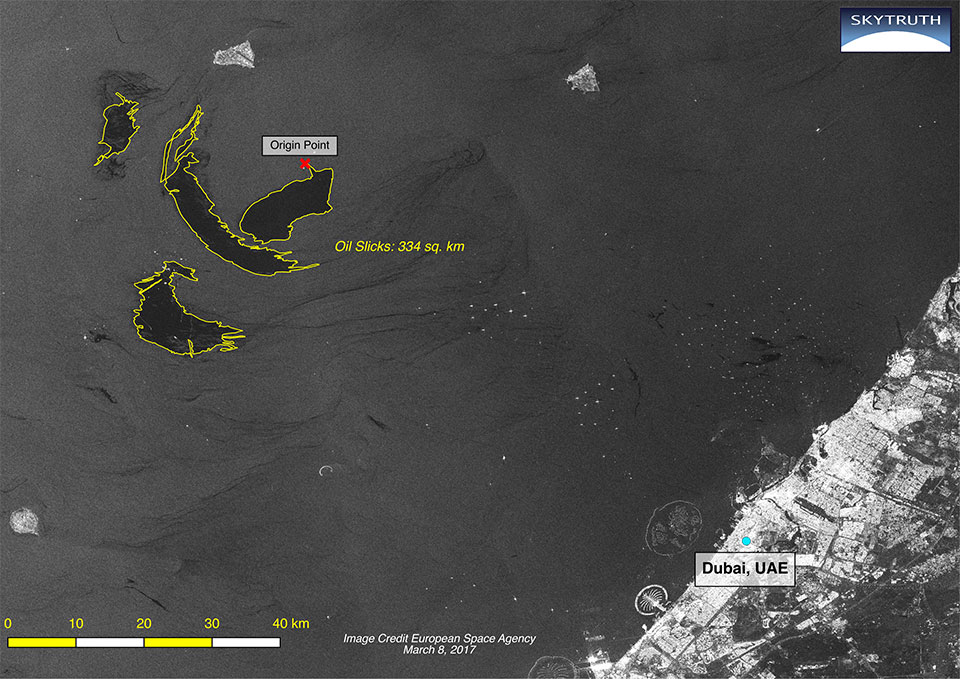 A comparison with the Natural Colour RGB from Metop-A (Figure 2) of the same day revealed that generally the oil slicks identified by Sentinel match darker patches in the AVHRR.
The spill patches were also detected on the Metop-A AVHRR, based on the variation of reflectivity between oil and water in solar channels.
Similar to a case from April 2010 (Gulf oil spill approaches the Mississippi Delta), the difference between VIS0.6 and NIR1.6 from Metop AVHRR for 8 and 10 March (Figure 3 and 4) enhances the oil spill and shows it as dark-orange coloured patches.
---
Additional content
Oil Spill in the Persian Gulf (SkyTruth)