In Kigali, the 12th EUMETSAT User Forum prepares Africa for the use of more capable Meteosat satelli
The 12th EUMETSAT User Forum in Africa opened today in Kigali, Rwanda, as the reference event in the dialogue with African user communities on the use of EUMETSAT satellite data for meteorology, climate monitoring and other applications.
Last Updated
22 October 2020
Published on
13 September 2016
The forum , co-organised with Rwanda's Meteorology Agency will bring together until 16 September some 165 participants from 51 African countries representing National Meteorological and Hydrological Services, governmental agencies and regional institutions.
The forum will prepare the use of Meteosat-8 data for improving nowcasting of severe weather and cyclones over the Indian Ocean region, when this more capable second generation satellite replaces Meteosat-7 in the first quarter of 2017.
User requirements for the transition to Meteosat Third Generation, foreseen in the 2020+ timeframe, will also be discussed for planning relevant capacity building initiatives.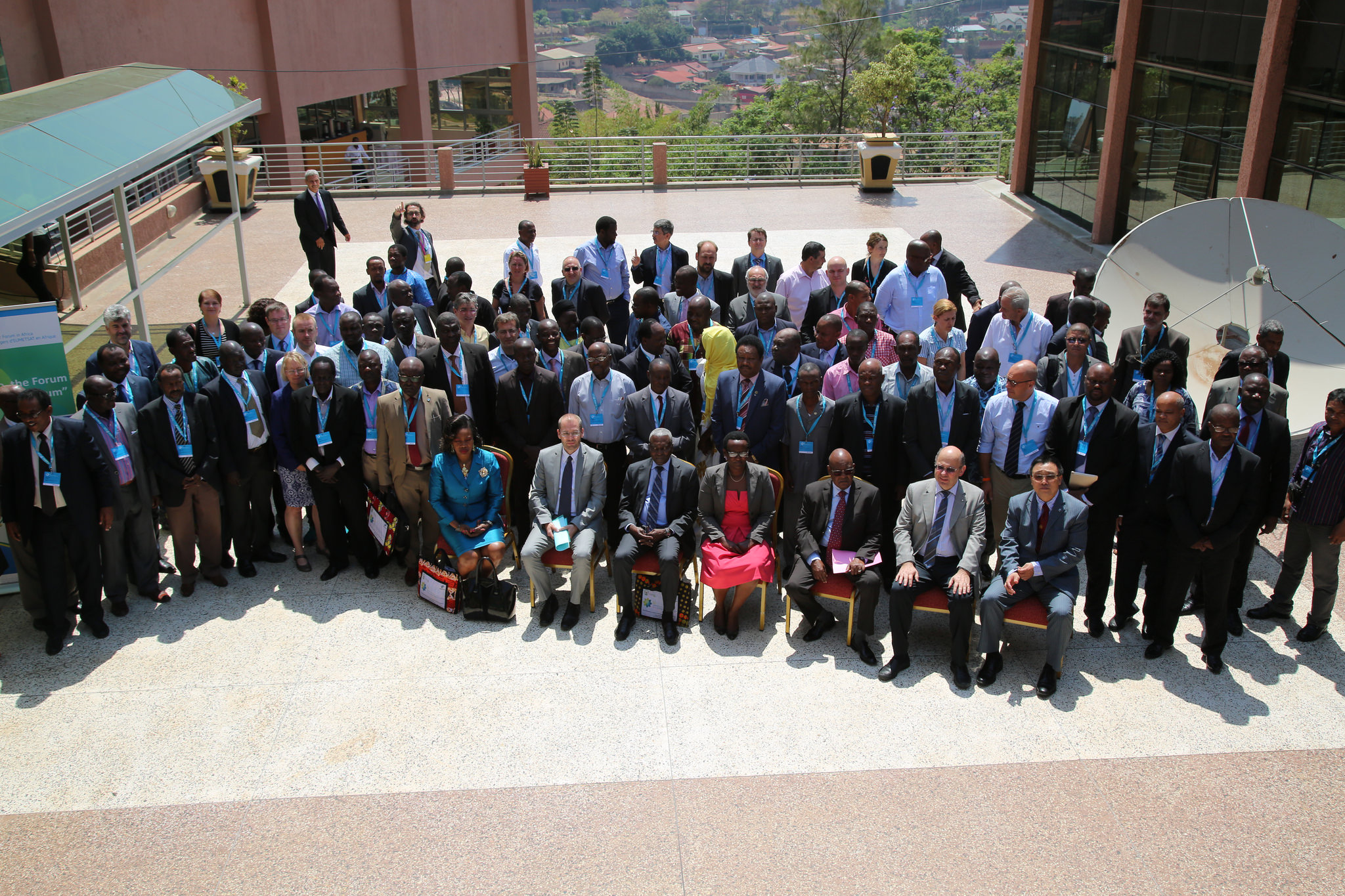 "The free access to satellite data provided by EUMETSAT allows our country to better monitor the weather, the climate and the environment."
The MESA (Monitoring of Environment and Security in Africa) programme and other capacity building initiatives supported by the African Union and the European Union as part of the joint Africa-EU strategy will also be on the agenda, focussing on the reinforcement of access to data, via the expansion of the network of EUMETCast-Africa reception stations deployed across Africa, and on the development of applications for monitoring climate change and improving disaster resilience.
Alain Ratier, Director-General of EUMETSAT said: "Africa is exposed to a very broad range of high impact weather and climate phenomena, at time scales from hours to decades, but it is also the continent that is best observed by our Meteosat satellites. Meteosat is therefore a unique asset for nowcasting, forecasting and other applications in Africa, and our User Fora in Africa reflect our commitment to work hand in hand with the African user communities and relevant African and European institutions for making the best possible use of this asset. "
Dr. Vincent Biruta, Minister of Natural Resources, Republic of Rwanda said, "The free access to satellite data provided by EUMETSAT allows our country to better monitor the weather, the climate and the environment. It complements our own investments in these critical areas and facilitates the successful implementation of the National Green Growth and Climate Resilience Strategy programmes."
---